Register and Set Up
Choose the right package of the Fishbeam Cloud for you, get your account data and use the free trial period without obligation.
You need an account for the Fishbeam Cloud to load your website into the Fishbeam Cloud and publish it on the Internet. These account can be obtained from the website https://www.fishbeam.com/en/cloud/. Because of this, visit this page at first.
Choose between different packages for the Fishbeam Cloud. These differ essentially by the maximum number of websites that you can load into the cloud. You can test each package for 10 days free of charge and without obligation.
You can also upgrade the package later if you want to load more websites in the Fishbeam Cloud and your booked package is not enough.

Click on the Register button below the desired process (you will have to scroll down the page). It will redirect you to Digistore24 to complete the registration.
With Digistore24 you can choose between different payment plans and payment methods for the desired package of the Fishbeam Cloud. Enter all required data there.
Even if Digistore24 asks for payment data, we do not process any payments. The payment will only processed after the free trial period. You can cancel your Fishbeam Cloud package at any time during the trial period and you will not be charged.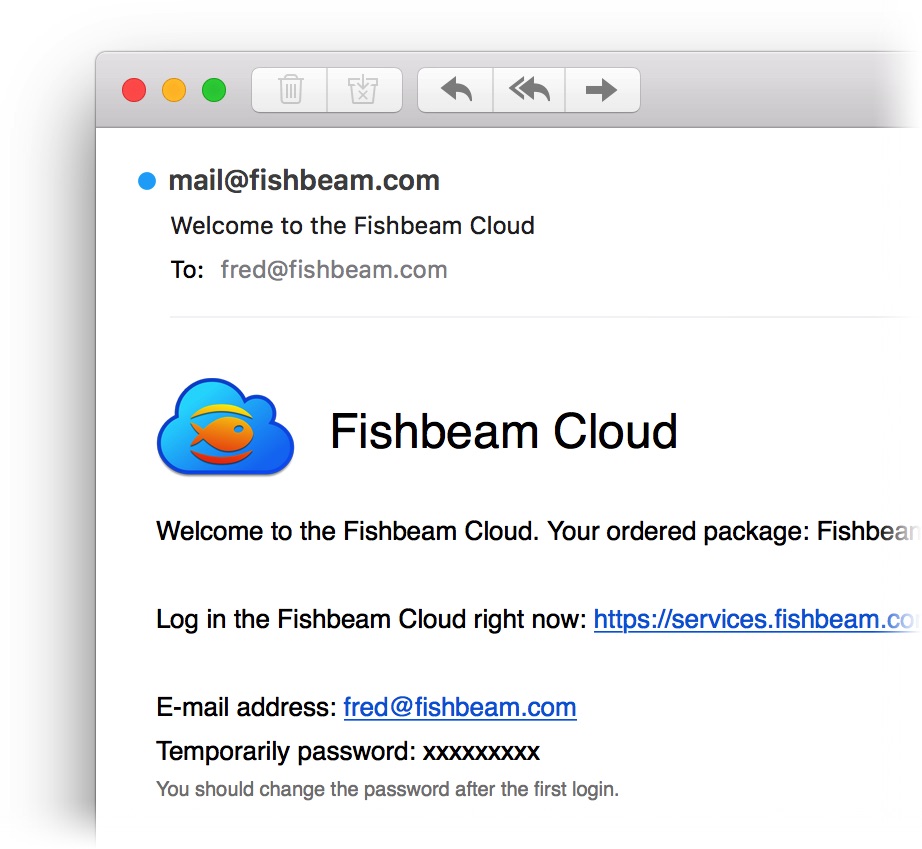 After successful registration you will immediately receive an e-mail with your account data for the Fishbeam Cloud. This allows you to publish your website in the Fishbeam Cloud and on the Internet.
Log in to the Fishbeam Cloud Account
Log in to the Fishbeam Cloud user account with your login data. There you can manage websites, domains, e-mail addresses and your contract.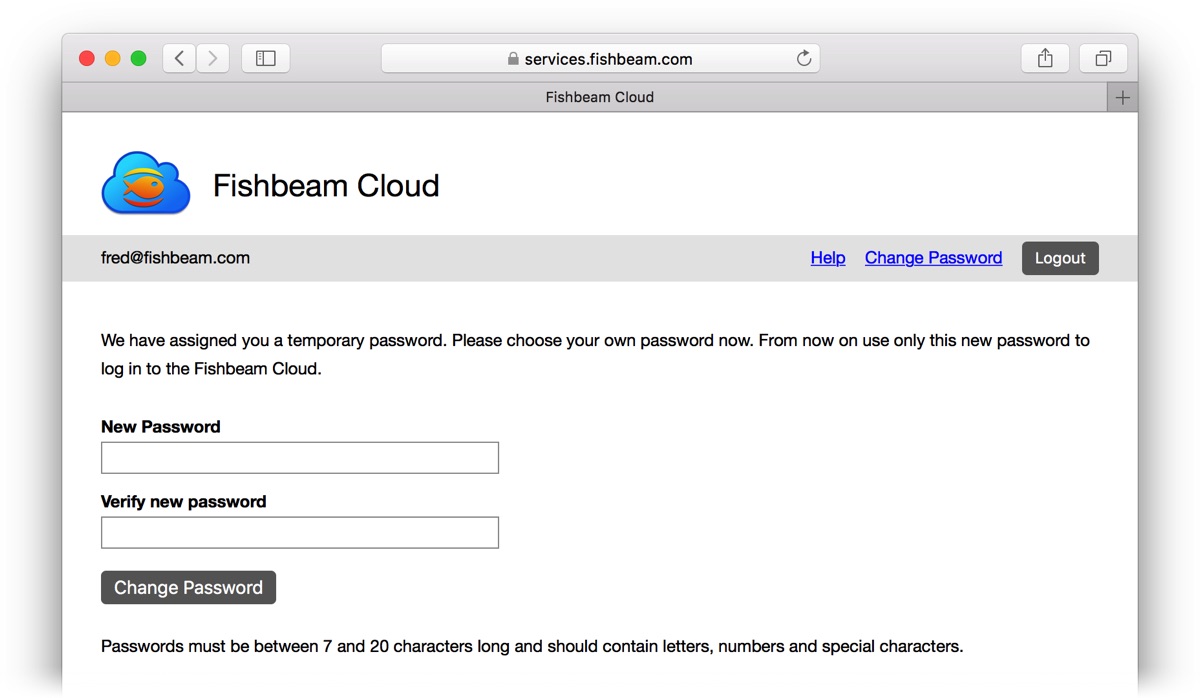 If you log in with the temporary password from the welcome e-mail, you will be asked to set a new password. Confirm this with Change password.

Did this help page answer your questions?
If you need additional assistance regarding this topic or if there's missing some information in this chapter, please write us.